charloween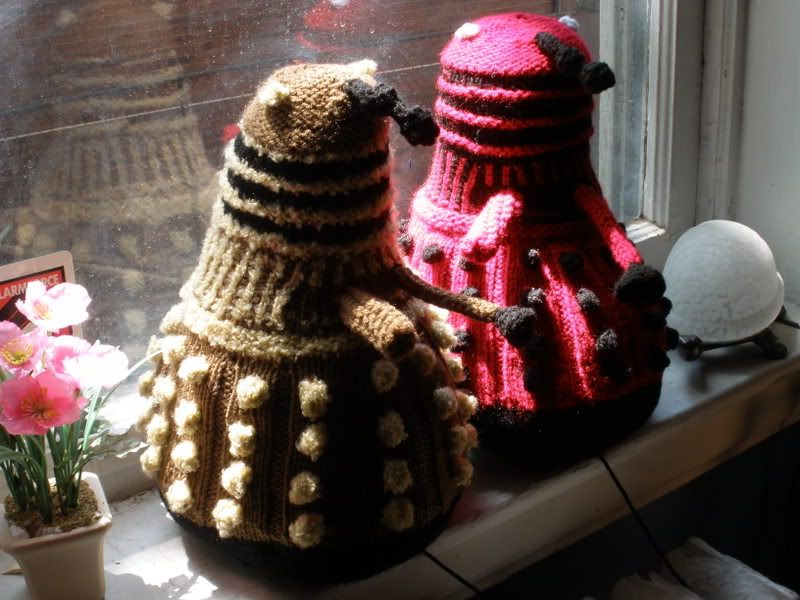 Dalek-in-progress photos after the cut: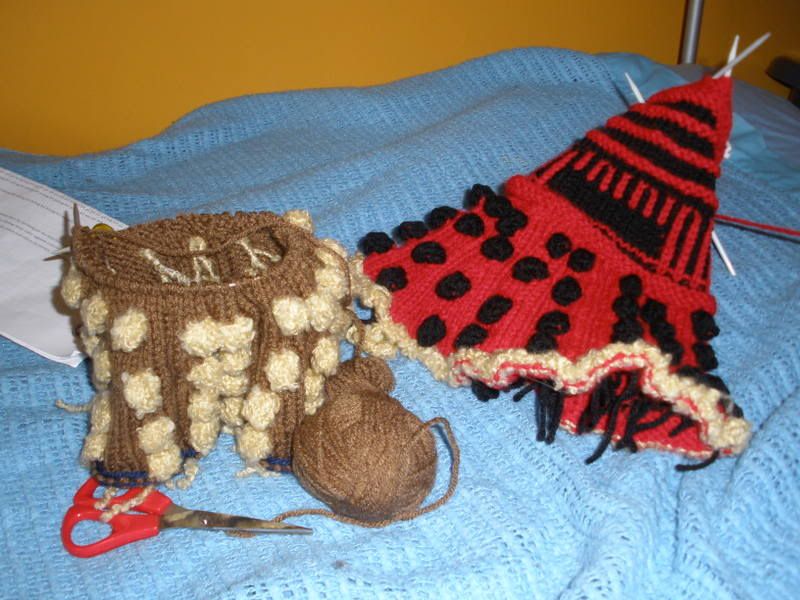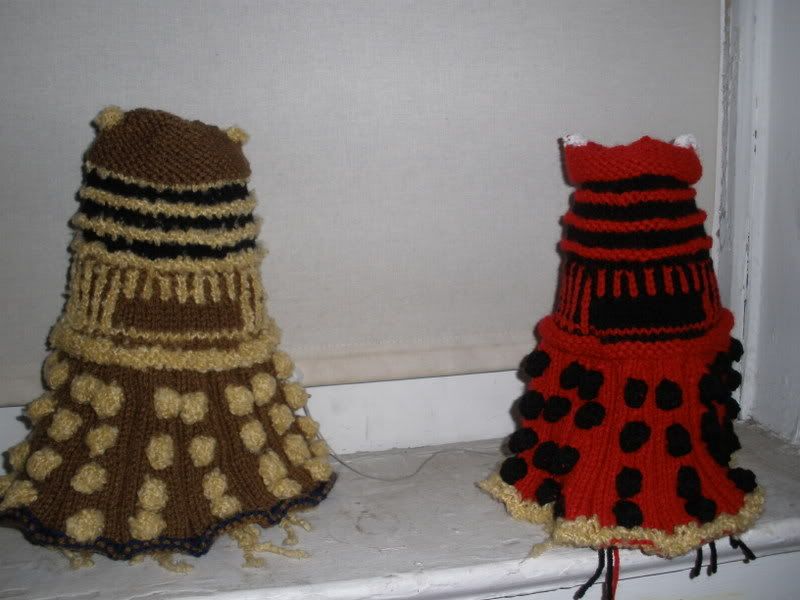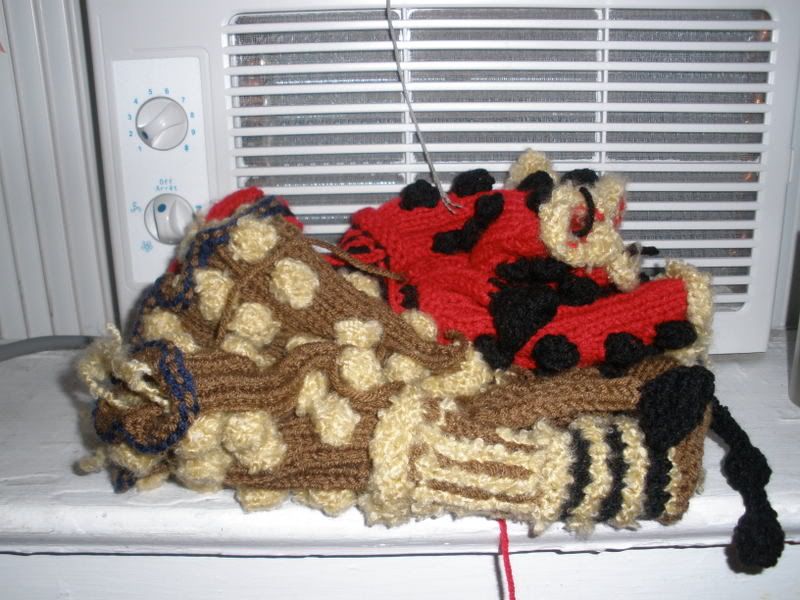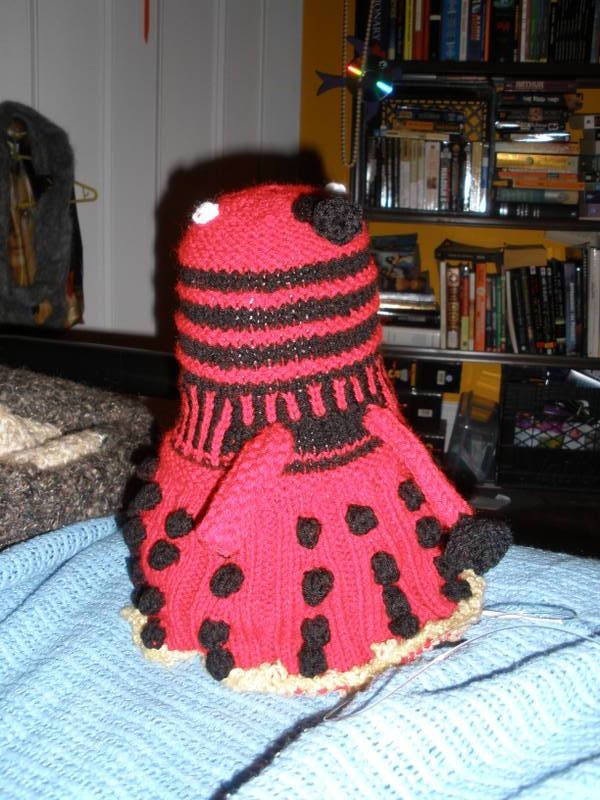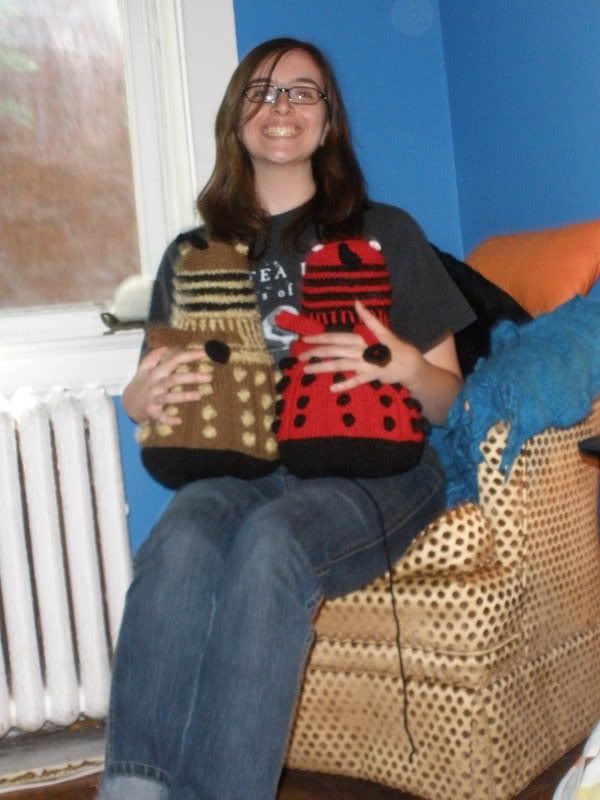 The red-and-black one is for

firstgold
. She picked those colours
months
ago, and we both thought, "Well, they had red-and-black daleks back in the early 70s, why not. Kooky, but fun." Then I saw some of the promo pics for the end of this current season and started to laugh. We are so good.
In that last photo, I'm making the "YES OKAY I SMILE FOR PICTURE FINE TAKE THE DAMN PICTURE" face. But I include it to give you an idea of the scale of these cute little beasties. This makes 5 I've knitted. I've promised one more to Teagan and then I think I'll take another year break before I do any more.