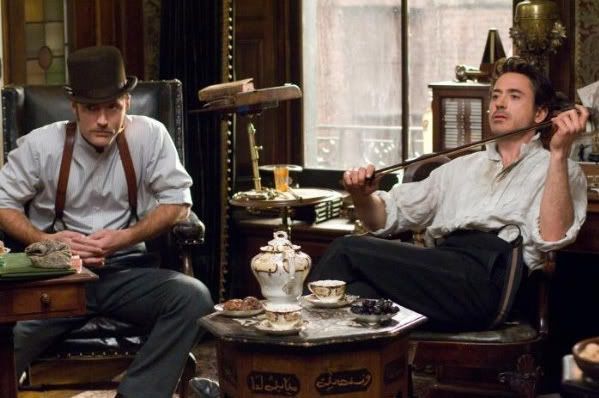 *happysigh*
The density of the set design and the props alone is enough to keep me squeeing for a while.
There are so many ways this movie could go horribly wrong* but I find it hard to get too worked up about the maybes. Just as long as I get to watch Robert Downey Jr and Jude Law fight crime in period drag, I'm happy. Because really, what's there
not
to love about that?
*Remember, Guy Ritchie is directing a screenplay by the guy who gave us
X3
,
xXx:2
and
Jumper
.